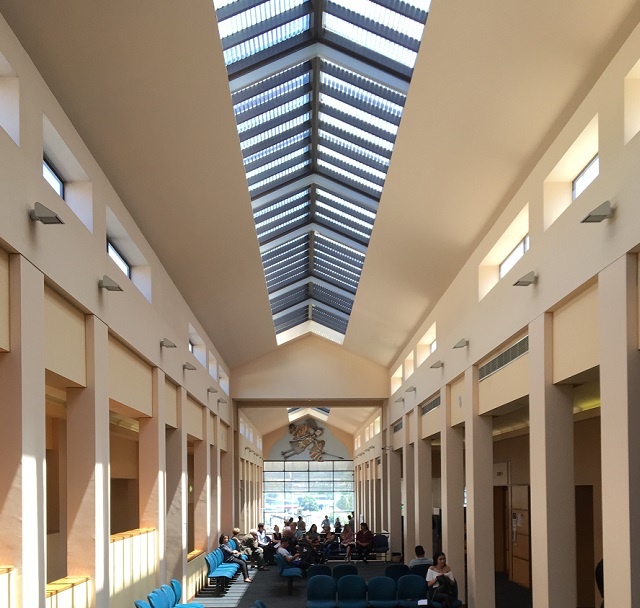 Best family lawyers at Campbelltown
Looking for the finest family lawyers Campbelltown has on offer?
Opal Legal are one of Western Sydney's leading family lawyers who serve Campbelltown.
How are family law cases determined?
A family law dispute can be resolved through our family lawyer in Campbelltown in one of the following ways:
A private agreement between the parties, such as a binding financial agreement (BFA).
Consent Orders made by the Federal Circuit Court or Family Court of Australia.
A settlement reached at a Conciliation Conference.
An agreement reached in Mediation.
An Arbitration Award.
Orders made by a family court after a contested hearing.
Our family law specialists at Campbelltown will advise you as to the best way to deal with your matter, bearing in mind your particular circumstances.
Are you wanting to divorce your partner?
If you are looking to divorce your partner, our expert lawyers in Campbelltown can assist and guide you through the process, without you having to wade through each technical requirement necessary for the grant of divorce.
The following issues commonly have to be addressed before a family court will grant you divorce:
Residency
Are you an Australian citizen;
Do you regard Australia as home: or
Have you lived in Australia for the last 12 months?
Relationship
Have been married for at least two years;
Have been separated for at least one year; and
Has your marriage has broken down and there is no reasonable likelihood that you will reconcile?
Separation under one roof
If you and your partner have been living separately under one roof, this can count towards your separation period. However, there are important evidentiary hurdles that need to be satisfied before a family court can be satisfied of "separation under one roof."
Children
Do you have children under the age of 18?
Are there suitable arrangements in place for them?
Divorce in Australia is "No fault"
Importantly, "fault" has no role to play in the granting of a divorce. This has been the case since the promulgation of the Family Law Act 1975.
Applying for divorce: Sole or Joint Application?
Divorce can be applied for by:
One spouse; or
Both spouses
Speak to our family lawyers at Campbelltown about which application is more suitable for your case.
Premier Property Settlement Lawyers at Campbelltown
Before you agree to a property settlement in a family law case, you should understand how a family court goes about deciding how to apportion property of a parties in a property dispute.
A family court undertakes the following process:
Firstly, it identifies the assets and liabilities of the parties and the values of each.
Secondly, the court will ascertain the contributions made by each party. This includes direct and indirect financial contributions. An assessment of the weight to be given to each contribution will be made.
Thirdly, the future needs and resources of each party are determined. Up to 22 relevant factors can be taken into account and assessed.
Fourthly, the court must be satisfied that the orders it proposes making are "just and equitable"?
Opal Legal are the property settlement lawyers at Campbelltown who will guide you at each step on the way to obtaining the best possible result for you.
Specialist Child Custody Lawyers at Campbelltown
Now that I have separated from my partner:
Who will have custody of the children?
Who will the children live with?
How much time will the children spend with my former partner?
These are questions commonly asked by recently estranged partners.
The guiding principles about child custody have been legislated in the Family Law Actof 1975 sets out a number of important principles about parental responsibility:
A family court is to presume that it is in the best interest of a child for the child's parents to have equal shared parental responsibility for the child- section 61DA(1).
This presumption does not apply if there are reasonable grounds to believe that a parent of the child has engaged in child abuse or family violence – section 61DA(2).
How much time should a child spend with each parent?
Again, the Family Law Act guides family courts in this regard:
If there is a parenting order which gives equal shared parental responsibility for a child to their parents, the court must consider whether a child should spend equal time with each parent – section 65DAA of the Family Law Act.
Should the court not allow equal time to each parent, then it must give consideration to whether the child is to spend substantial and significant time with each parent – section 65DAA of the Family Law Act.
Opal Legal are expert family law solicitors in Campbelltown specialising in child custody cases.
We provide the best possible representation in child custody cases.
Expert Family Lawyers in Campbelltown Providing Services in All Areas of Family Law
No matter how unique or complex your family law case is, our enthusiastic team of family lawyers in Campbelltown will provide you with premium representation.
Our exceptional family lawyers in Campbelltown also specialise in:
Pre Nuptial Agreements
Child abduction (Hague Convention on the Civil Aspects of International Child Abduction)
Airport Watch List Applications.
Spousal maintenance
What sets Opal Legal apart from other family law firms?
There is no substitute for experience and at Opal Legal our family lawyers in Campbelltown have a decade of experience in family law.
Family law is a complex and constantly changing area of law. Our friendly lawyers in Campbelltown have in-depth and up-to-date knowledge of the law on familiy separation.
We are affordable and efficient.
Our family lawyers at Campbelltown will listen to your concerns and expectations.
We will deal with you with sympathy and empathy.
Our family lawyers in Campbelltown will chalk out the best possible strategy for your cases.
You can contact our premium family lawyer in Campbelltown for a FREE CASE EVALUATION or REQUEST A QUOTE now.
Your first consultation is free.